Pre-Registrations to FHI 2023 in conjunction with Hotelex Indonesia and Finefood Indonesia incorporating Retail Indonesia is Now Open!
The wait is finally over! Food & Hotel Indonesia (FHI) returns for its 17th edition. Indonesia's leading comprehensive hospitality, food & beverage international exhibition for over 28 years, this year FHI will be held in conjunction with Hotelex Indonesia and Finefood Indonesia, incorporating Retail Indonesia. 
We are back for a more exciting exhibition filled with keyplayers in the industry and various featured events! FHI that has been regularly held biennially over the last 28 years and continues to commit and prove to support the acceleration of a sustainable growth of Indonesia's hospitality and F&B industry. The international trade exhibition has improved industries' access to the global market and enhances the national economic recovery post-pandemic.
FHI 2023 becomes Indonesia's largest trade exhibition of supply products for the hospitality and F&B industries. It provides global access to over 700 top manufacturers, distributors, importers and retailers from over 30 exhibiting countries and regions. FHI is strictly open to trade professionals and business visitors only, therefore, it is the perfect platform that allows for more hospitality and F&B players to form sustainable and effective business networks.
Not only bringing you hundreds of keyplayers in the industry, this year, FHI resumes to feature exciting events such as The 13th Salon Culinaire and Wok Competition by the Association of Culinary Professionals (ACP), ASIA Bakery & Pastry Challenge by Indonesia Pastry Alliance (IPA), Indonesia Coffee Events – ICE by the Specialty Coffee Association of Indonesia (SCAI), BARNATION by Indonesia Food & Beverage Executive Association (IFBEC) that follows a series of lively sub-events such as the F&B Innovation Awards, Mix Master: A Challenge of Cocktail Creation, Shake It Up: A Battle of the Bartenders and Craft to Beer Fest. FHI also brings back the exciting Wine Master Class by Indonesia Sommelier Association (ISA), and buyers may get the chance of having a one-on-one meetings with the exhibitors of their choice to broaden their business potentials with our FHI Business Matching Programme and also gain insights and knowledge through our Industry Seminars, Sustainability Programmes and so much more! 
So, what are you waiting for? Come join us in the excitement of FHI 2023! Click the button below to pre-register.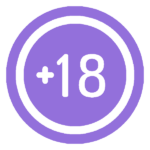 No admission will be given to people under the age of 18.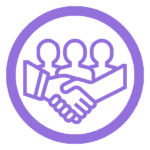 FHI is strictly open to business visitors only.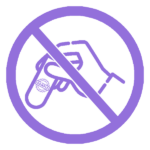 No sampling for any purposes will be allowed during the exhibition.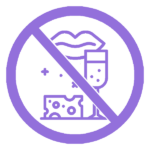 No Food & Beverage Tasting will be allowed during the exhibition.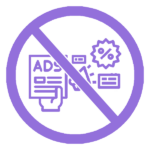 FHI visitors must not take part in any canvassing, leafleting, or do any sales activities.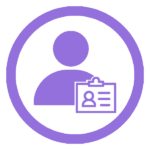 E-Badge holders must not allow their e-badges to be used by anyone else.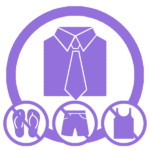 The dress code is strictly business attire. Informal attires are NOT allowed entry into the exhibition halls.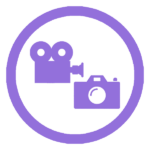 Anyone attending FHI consents to be recorded by our official photographers and videographers.
VISITOR ADMISSION POLICY

No admission will be given to people under the age of 18. 

Food & Hotel Indonesia 2023 is strictly open to trade, professional, and business visitors registration only. The opening hours are 10:00 am – 6:00 pm on 25-27 July and 10:00 am – 5:00 pm on 28 July 2023.

Food & Hotel Indonesia is a trade-only event and admission is free of charge for all visitors upon completion of the online pre-registration process. Visitors who register after the pre-registration period will be charged IDR 150,000 for the 4-day exhibition.

Anyone attending the Food & Hotel Indonesia show must not take part in any canvassing, leafleting, or demonstrations, do any sales activities and give out product samples, objectionable behavior, wear offensive apparel, or be involved in any activity which may disrupt the event. If proven to be doing any of the activities mentioned, the visitor shall be removed from the exhibition. 

E-Badge holders must not allow their e-badges to be used by anyone else. Any failure is likely to lead to the e-badge holder and the person using the e-badge being removed from the event. 

The dress code is strictly business attire. The following dress code/attire is NOT allowed entry into the exhibition halls.

Shorts/Bermudas 

Singlet/Sleeveless Shirt/Sleeveless T-shirt 

Slippers/ flip-flops / uncovered footwear 

Official show photographers and videographers will be taking photographs and filming videos throughout the four-day event. Anyone attending Food & Hotel Indonesia consents to such photography and filming without compensation and confirms that the organizers shall be entitled to use such photographs and videos, which may include photographs and videos of visitors, for promotional and marketing activities in the future, for exploitation in any media, without liability. No other photography or filming will be permitted at the event without the prior written approval of the organizers. 

The Organizers reserve the right to exclude or remove anyone from the event and the exhibition venue who does not comply with this policy or who they reasonably consider is likely to break these rules or who is prohibited from attending under any applicable sanctions, laws, or regulations, or otherwise at the Organizer's discretion.

Read our Privacy Policies here.

VISITOR HEALTH PROTOCOL

To ensure the safety of our visitors attending FHI, we will implement stringent SOPs as set by the Government and approved by the organizer as follows:

We suggest that visitors be fully vaccinated before entering the exhibition hall and accessing other facilities of Jakarta International Expo.

We highly recommend that all visitors observe strict personal hygiene practices including wearing masks and practicing social distancing and sanitization.

Click here to learn more about Informa Market's AllSecure Program.

EVENT INFORMATION

Show Dates: 
Tuesday, 25 July 2023 – Friday, 28 July 2023

Time:
25 July 2023 – 27 July 2023 (10.00 – 18.00)
28 July 2023 (10.00 – 17.00)

Venue: 
Jakarta International Expo (JIEXPO)
Central Jakarta City, 10620 – Indonesia
https://goo.gl/maps/cAcNZDjQbndUUBq16