Specialty Coffee Association of Indonesia (SCAI)
The Indonesia Coffee Events (ICE) is an annual competition organized by the Specialty Coffee Association of Indonesia (SCAI) that embraces the country's thriving coffee culture. This dynamic event brings together passionate coffee enthusiasts and industry professionals to celebrate the artistry of Indonesian coffee professionals and promote the diverse flavors and traditions of the region. ICE features captivating coffee-themed competitions such as the Indonesia Latte Art Championship (ILAC) and Indonesia Coffee in Good Spirit Championship (ICIGS). Additionally, the event showcases the impressive skills of baristas from all corners of Indonesia as they compete for the opportunity to represent their country at the esteemed World Barista Championship. Furthermore, ICE is proud to introduce the esteemed Indonesia Coffee Roasting Championship (ICRC), a thrilling competition that spotlights the expertise and creativity of skilled coffee roasters in Indonesia. With ICRC as a captivating addition, ICE continues to captivate audiences with its engaging competitions, fostering a deeper appreciation for Indonesia's vibrant coffee industry.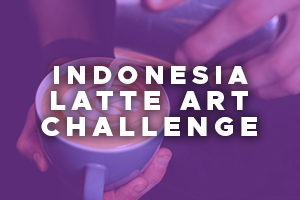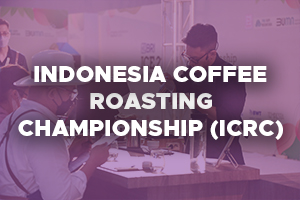 Indonesia Coffee Events (ICE) Time Schedule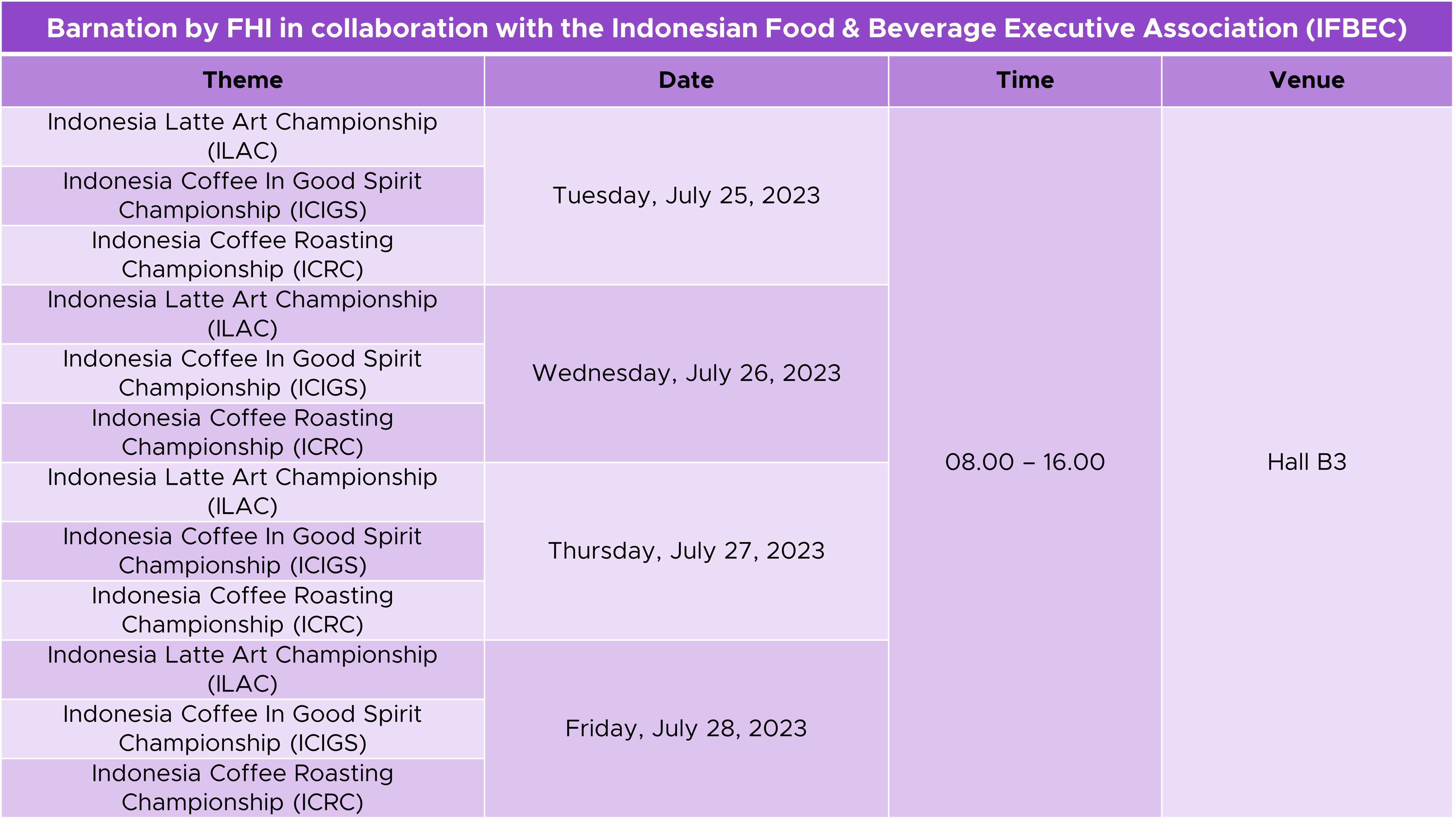 NOTE: The schedule above is subject to change without prior notice. Final event schedules will be posted onsite (at the venue) during the event dates.