A Thriving Hub for Your Business
Food & Hotel Indonesia (FHI) Indonesia's leading international Hospitality, Food & Beverage trade exhibition will return as a virtual exhibition that will be held from 21st to 24th September 2021. FHI's virtual exhibition combines the best features into a single platform to connect with the global market and will serve to facilitate seamless networking opportunities for both customers and buyers.

With 28 years' experience, this biennial expo is a platform for connecting and networking the Hospitality, Food & Beverage industry through a variety of event activities and is now leading the on-going evolution of hotel service providers and culinary appliances, in efforts to strengthen Indonesia's economic position in the global market and as an entry point into this thriving and lucrative market.
In its 16th edition FHI will present VirtualHub to give new experiences, opportunities and offer b enefits to ou r cu stomers th at ar e in terested in th e Ho spitality, Fo od & Beverage industry. FHI VirtualHub offers a virtual and convenient solution for those who cannot physically attend due to large-scale gathering restrictions and travel restrictions in Indonesia.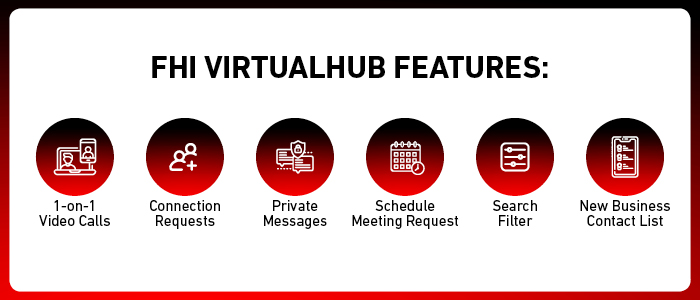 What's on FHI VIRTUALHUB?
FHI Digital Showroom
powered by Saladplate
Digital product catalogue 24/7 access to source more than 150 products, technology and services.
Saladplate Indonesia

Premier Global B2B Marketplace for sourcing Hospitality, Food & Beverage products in Indonesia.
Virtual Business
Matching Programme
Powered by artificial intelligence (AI), analyzes attendee data and search within the platform, to provide more accurate suggestions for exhibitors and buyers end up forging meaningful business relationships.
Hospitality, Food & Beverage Hub and Live Exhibitor Seminar
Featured Event Programme to provide a comprehensive platform for industry players and professionals to interact, connect, share ideas, trends, and knowledge.